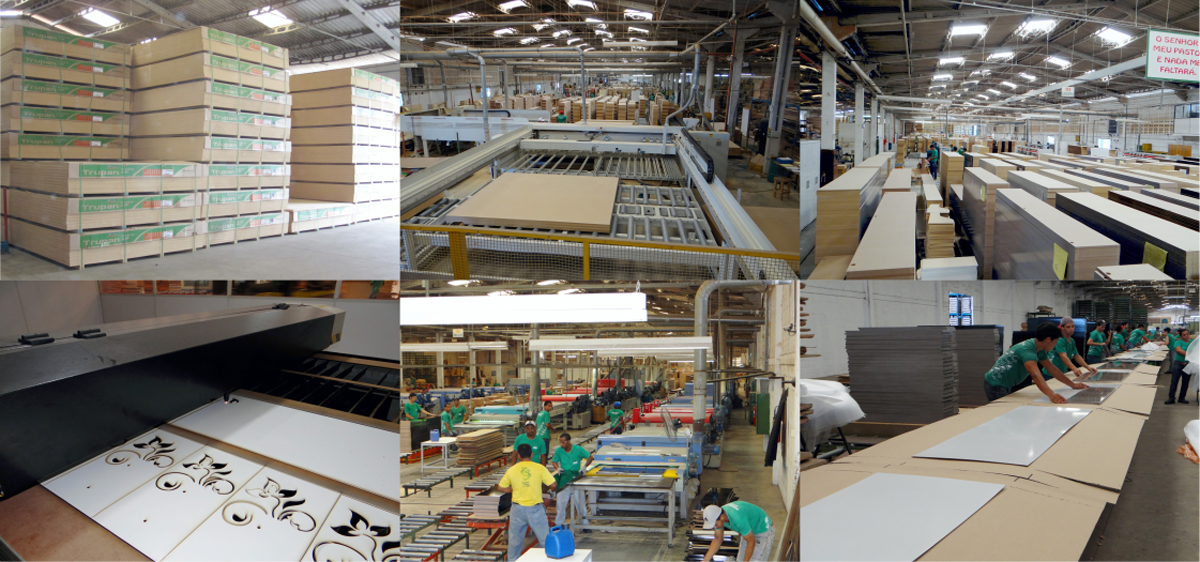 FEEDSTOCK
PANELS WOOD REFORESTED
Our product quality using panels with a thickness of 5 , 12, 15 and 25 mm , assuring quality and durability to the product.
MANUFACTURING – CUTTING PANELS
In this industry , the panels coming from suppliers are cut into specific sizes of each piece making up the product lines . With the latest technology to guarantee the accuracy disconnect in parts of cuts.
FINISHING
At the finish, the pieces are given in their excellent finish edges with edge tape in the respective color of the product .

DRILLING
In this business sector the holes are made in all parts so that they fix firmly and accurately to the hardware during the assembly process. Thus ensuring more quality to the product.
INSPECTION
After the process of drilling, a complete product assembly is performed in the process for the certification of all production process efficiency already achieved .

PAINTING
After going by the hurricane sector, the follows parts for painting lines, where receive multiple layers of paint product, thus giving a perfect high gloss finish to the pieces.
PACKING
In this sector the parts that make up the product are packed in layers in the cardboard boxes
, then coated with plastic and properly identified . After this process , the following products to stock in iron palites duly organized according to their lot and their colors.